We've added some great new products to the Art of Manliness Store that we'd like to introduce you to. Check 'em out below, and if you see something you like, grab it! Every purchase you make helps support the work we do here at the Art of Manliness.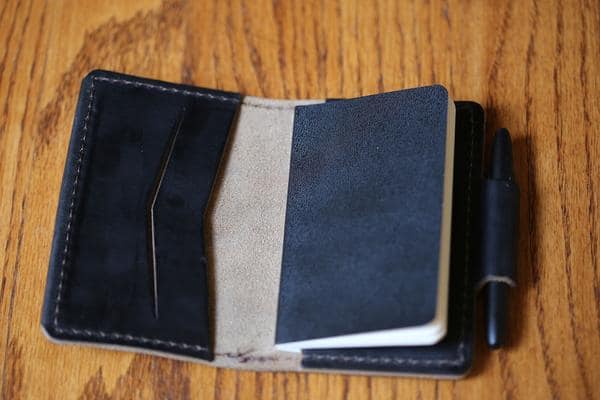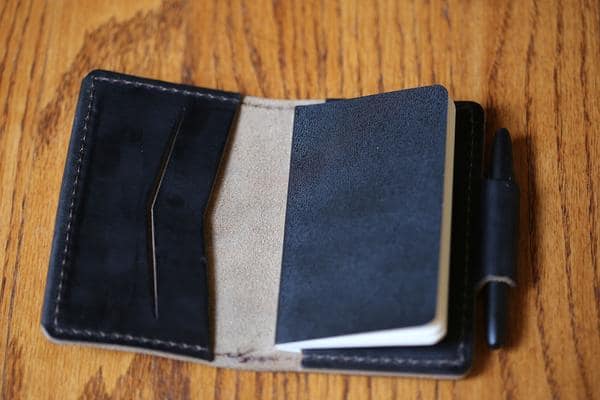 The Detective's Wallet. Upgraded.
The Magnum Detective's Wallet has the same design as our best-selling Detective's Wallet, but comes in a luxurious black chromexcel leather made by Horween Tannery. Chromexcel leather has a high grease/oil content, giving it a nice shine. It's the type of leather used in high-end dress shoes like Allen Edmonds and Wolverine 1000 Mile boots. As you use your wallet, the chromexcel leather will develop a rugged, yet refined look. Think a well-worn vintage leather motorcycle jacket. 
The Magnum Detective's Wallet is made in the USA. It comes with a small-pocket Moleskine notebook and Fisher Bullet Space Pen to jot your notes and observations.
Etched on the inside right cover of the wallet you'll find a quote from one of the cleverest, most perceptive detectives of all time, Sherlock Holmes: "I have trained myself to notice what I see." It's a constant reminder to have a keen eye and always observe your surroundings so that you can better solve the mysteries that you'll encounter in this story called life.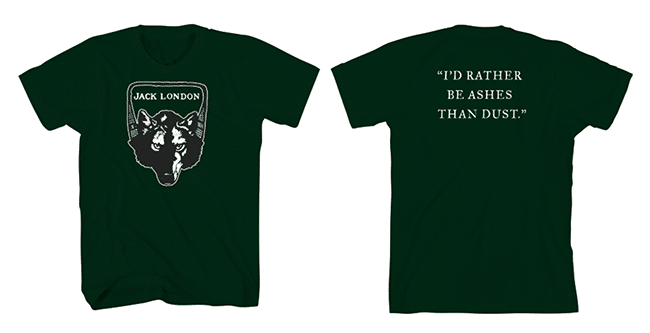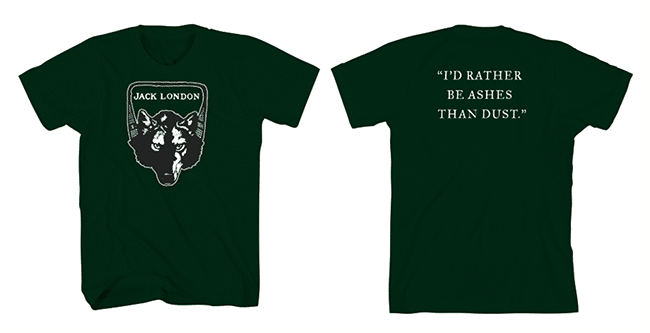 By age 40, Jack London had seen and done more than 99% of men will in their entire lifetime.
As a young man, London worked in a cannery, electrical plant, and laundry facility, taught himself to sail, became an oyster pirate, traveled the Pacific aboard a seal-hunting schooner, and ventured into the Klondike in search of gold. 
Though he didn't finish high school, he became a voracious autodidact, taught himself to write through disciplined practice, and went on to become the bestselling author of classics like Call of the Wild and White Fang, alongside 20 other books, 200 short stories, and 400 non-fiction pieces.
Because of his love for the wild and adventure — his relentless pursuit of what he called "the primordial vigor of life" — and the ferocity with which he tackled all his goals, London's friends called him "the wolf." Jack incorporated this nickname into his "bookplate" — the symbol he stamped into the many books in his personal library.
Jack's symbol now adorns the front of this one-of-a-kind Art of Manliness t-shirt. On the back is a line from his inspiring credo: "I'd rather be ashes than dust." This is the tee for all those who subscribe to Jack's maxim that "Satisfaction with existing things is damnation" and who seek to make the most of life's "adventure path."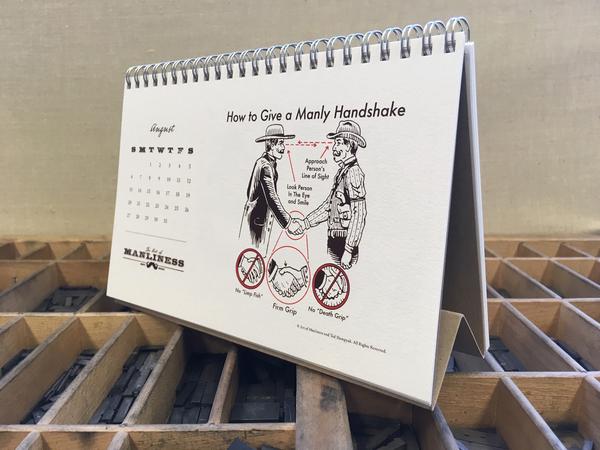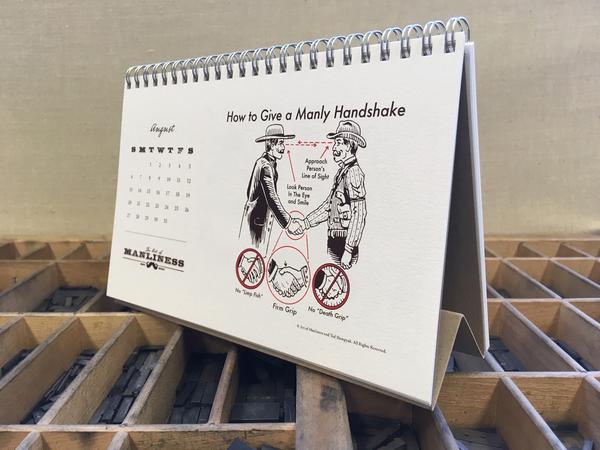 Master a new manly skill a month with our Illustrated Guide to the Art of Manliness 2017 Desk Calendar. Each month you'll find one of our famous, one-of-a-kind illustrations by Ted Slampyak showing you how to master a variety of skills from throwing the perfect spiral to shaking hands like a man.
This desk calendar is made by Page Stationery right here in the USA. Illustrations are digitally printed on smooth, white cover stock, bound with a silver metal coil, and supported by a kraft paper stand.
This calendar will make any desk or work station more virile.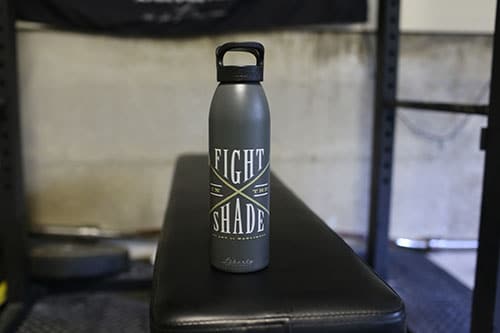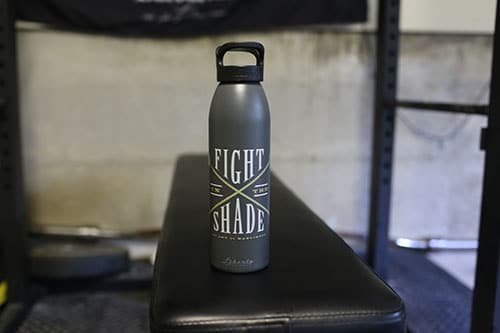 Whether you're deadlifting in your garage gym or hiking a long-forgotten trail, you gotta stay hydrated. There's no better way to do that than with our Made-in-USA "Fight in the Shade" water bottle.
According to the Greek historian Plutarch, during the Battle of Thermopylae between the Spartan 300 and the Persians, a Spartan warrior complained to King Leonidas that "Because of the arrows of the barbarians (Persians) it is impossible to see the sun." To which Leonidas responded with his typical Laconic wit: "Won't it be nice, then, if we shall have shade in which to fight them?"
Our "Fight in the Shade" water bottle will inspire you to keep fighting even when the going gets tough, and to turn obstacles into the aids of victory. Made in America by Liberty Bottle Works, it's constructed from sturdy aluminum and is 100% BPA-free, non-toxic, and non-leaching, making it a testosterone-friendly way to stay hydrated (no xenoestrogens in this bad boy).
The bottle can hold 24 oz of fluid. It has a patented 1/4 turn on/off cap, ensuring easy access to your H2O and leak-free toting. The wide mouth makes for easy cleaning and is ice cube friendly. Goes great with our "Fight in the Shade" T-shirt.