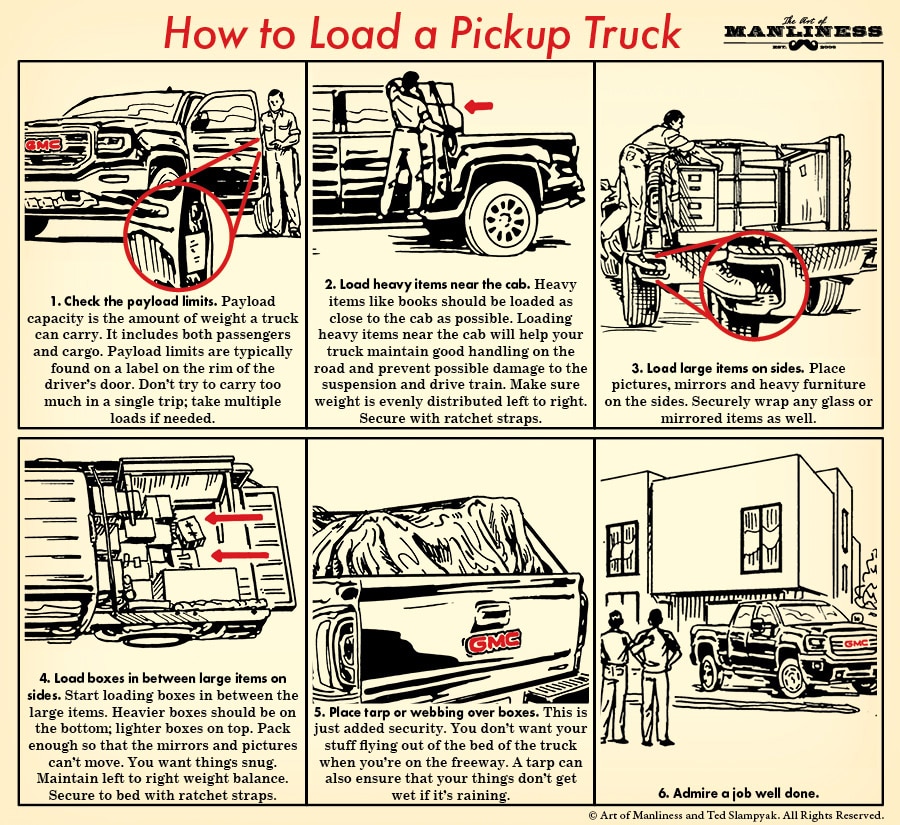 This post is brought to you by the

2016 GMC Sierra

. Through precision, great trucks and great men are made. THIS IS THE PRECISION OF PROFESSIONAL GRADE.

What's this?
If you own a truck, at some point you're going to be asked to help someone move. Knowing how to do it correctly can save you a lot of time and hassle. To help you know how to tackle this job like a pro, we talked with a bevy of professional movers to get the scoop on how to load a pick-up truck correctly when moving.