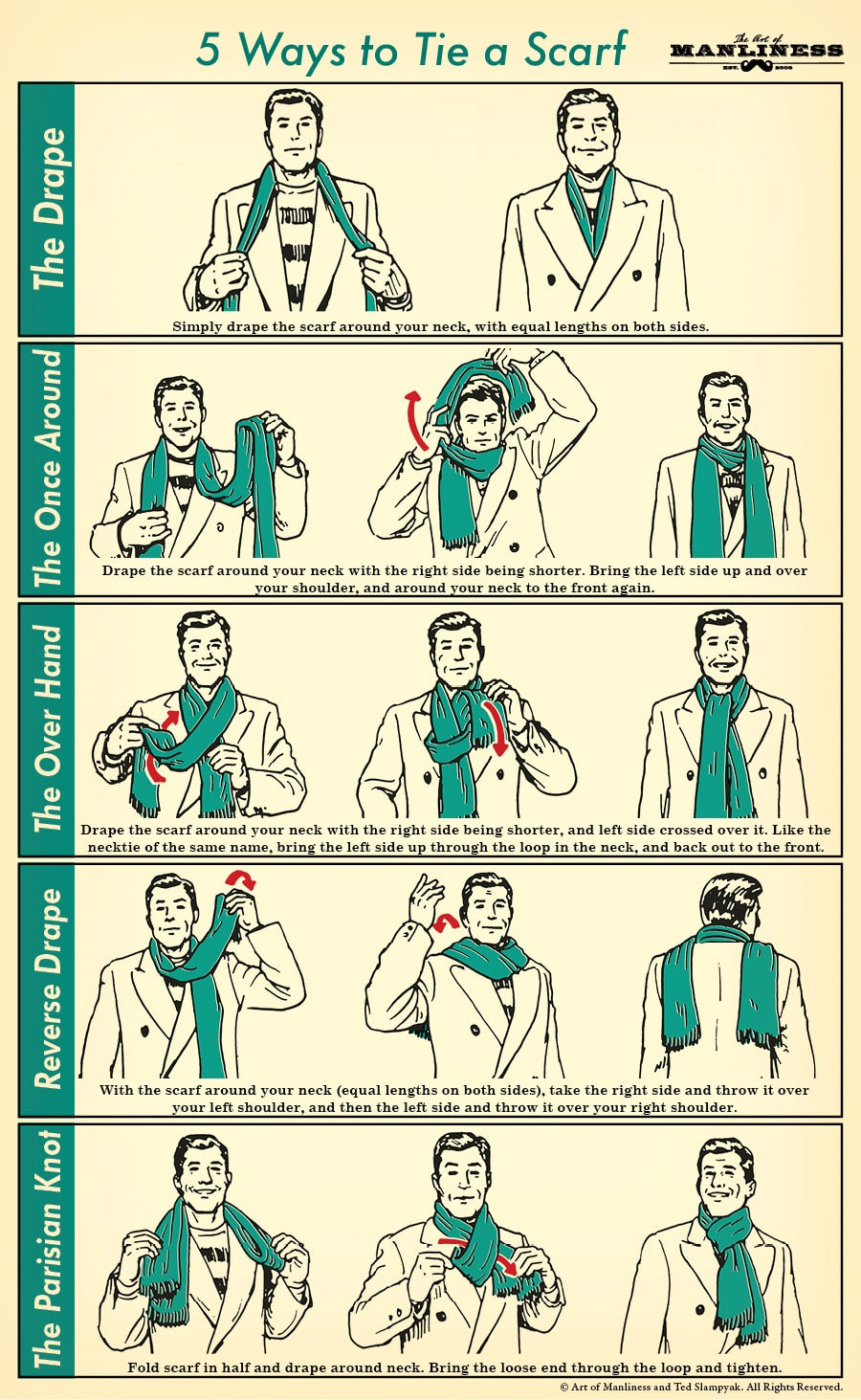 Scarves are a great way to stay toasty warm when the winter winds come biting. But many men don't know how to tie a scarf in a masculine and confident way. Using Antonio Centeno's article from a few years ago, we illustrated 5 of the best ways for a man to tie a scarf so you can see your options at a glance.
The first 3 ways are for medium-length scarves, and will serve you well in cool temperatures — above freezing and up into the 50s. The final 2 ways are for longer scarves, and are better for those chilly days that dip well below the freezing mark.
Sport any of these different styles, and you'll be a dapper fellow about town.